Sky Farm is a Non-profit (501 (c) 3) Corporation founded in 1975 as a Hermitage in the Hesychast tradition. The resident Hermit-Monks live a life of silence, solitude, contemplative prayer, study and work.
Sky Farm Hermitage also provides four Guest Hermitages for those seeking to deepen their own spiritual life in an environment of silence and stillness.
The further intention and deepest hope is to promote Peace through living of a life of truth, compassion and respect for all people and creation. Silent personal prayer is offered daily at noon for peace, through the intercession of Our Lady of Peace and St. Francis of Assisi.
It's current Board of Directors are Br Francis Ali, Sr Michaela Terrio and Dr John G. Trapani, Jr.
"Acquire inner peace and a thousand persons around you will find peace."
St Seraphim of Sarov, Russian Hermit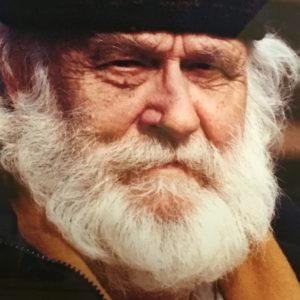 Founder, Fr Father Dunstan Morrissey, a beloved & venerated Benedictine Hermit, who lived a life of silence and solitude at Sky Farm from 1974 until 2002. He created a few Hermitages for guests and offered these generously to those who came, sharing also the wisdom flowing from his practice of stillness and solitude. He completed his earthly journey on February 25, 2009, Ash Wednesday– a day he always spent in silence.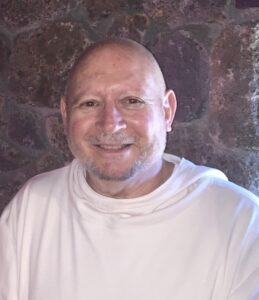 Br. Francis Ali, immersed in the study and practice of the Desert Fathers and Mothers, and the Hesychast tradition, especially the writings of St. Isaac the Syrian, lived 8 years as a Camaldolese hermit-monk at New Camaldoli Hermitage, 13 years in a forest hermitage, and made 3 extended trips to India to be with Fr. Bede Griffiths. He has also been deeply inspired by the life and writings of Fr. Henri Le Saux (Abhishiktananda) and in 1985 he made his vows of renunciation as a Christian Sannyasi under Fr. Bede. He has lived in hermitage at Sky Farm since 2003.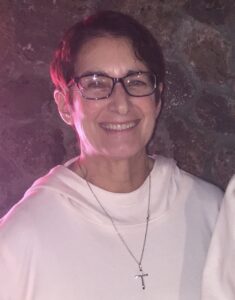 Sr. Michaela Terrio – began her Monastic journey in 1973 as a Cloistered Poor Clare Nun where she remained for 17 years. Discerning a call to a more eremitical life she traveled to India and spent time with Fr. Bede Griffiths, her spiritual Father through whom she renewed her vows of renunciation as a Christian Sannyasi in 1992. She served at San Damiano Retreat for 5 years. Since 2003 she has lived in Hermitage at Sky Farm.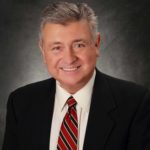 John G. Trapani Jr., Ph.D. is professor emeritus of philosophy at Walsh University. During his 44 years at the university, he has served as chair of the Philosophy Department and the Humanities Division, and he is the Founder and Director of the university's annual Philosophy-Theology Symposium, now in its 45th year. A six-year former president of the American Maritain Association, John has written extensively on the French Catholic philosopher, Jacques Maritain.
He is the editor of Truth Matters (2004), and the author of Poetry, Beauty, and Contemplation: The Complete Aesthetics of Jacques Maritain,published by Catholic University of America Press, 2011.
John resides with his wife, Sherry, in Canton, OH.
Christian Solitude
The Christian tradition of prayer in solitude goes back to Jesus and plays an indispensable role for the well-being of humanity. Before undertaking his mission and before every significant event in his life, Jesus spent time praying in solitary places. He taught his followers to do the same. Throughout history men and women of all Traditions have followed the call to solitude. A few hours, days or weeks of prayerful seclusion can bring strength, healing, and clarity to everyone's life.
"If you love truth, be a lover of silence. Silence, like the sunlight will illuminate you in God." –St. Issac of Syria, a 7th Century Hermit Monk–